For the high-net-worth buyer, five-star services provided by a world-leading hotel is becoming an increasingly popular selling point.

Hotel branded residences, a new style of luxury development is growing increasingly popular. According to Savills' Branded Residences Spotlight report from 2020, the number of developments created in partnership with a brand has increased by 170 per cent in the past decade, and 2021 is poised to be another record year, with 100 new schemes expected to open globally.


From fashion to motoring to interior design, lifestyle brands are falling over themselves to have a piece of the property pie. These brands that emulate their clients' – and residents' – lifestyles; high-net-worth individuals who are used to a certain standard of service, design and experience. But more popular still are those brands for whom a five-star lifestyle is the very bread-and-butter on which their business is built: luxury hotels. Already experts in hospitality, hoteliers account for 84 per cent of completed branded residence schemes and 88 per cent of those in the pipeline.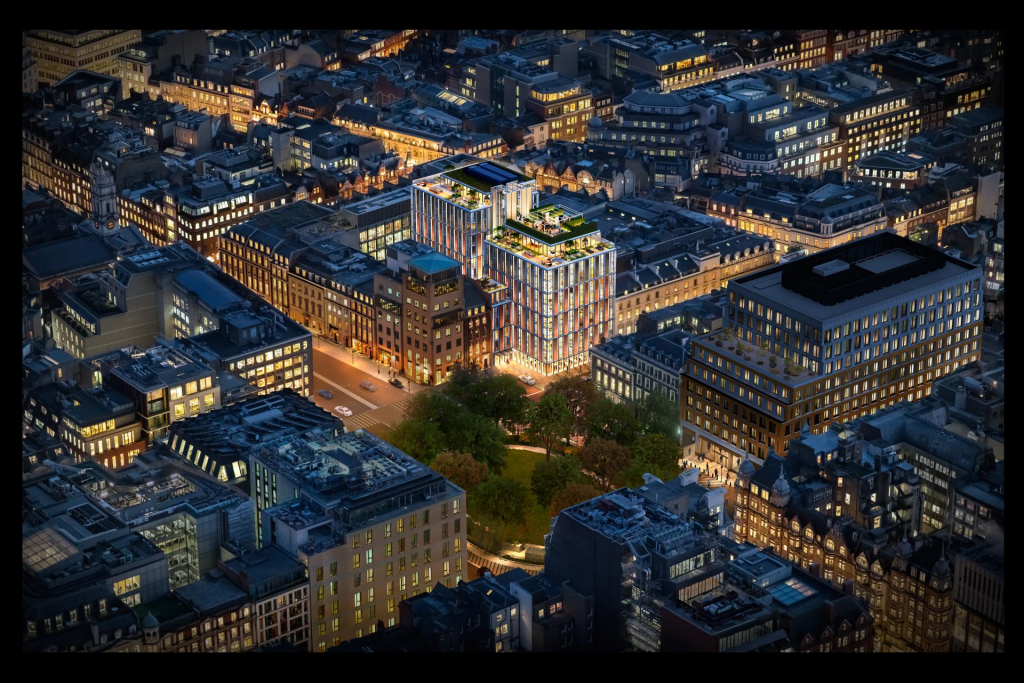 The prestige that is associated with best-in-class hotel brands – such as Raffles – appeals to the world's high-net-worth individuals, who are looking for something completely unique.

"For these buyers, this is unlikely to be their primary address, meaning a branded residence really does tick all of the boxes. It offers the charm, service and amenities one would expect from a six star hotel, but is still a private space that feels like home and can be returned to time and again. It is the perfect balance that makes branded residences so special, and which is ultimately driving demand and growth in the sector."
Take Twenty Grosvenor Square, the very first standalone private residence by the Four Seasons, which launched in London in 2019 with prices starting from £17.5m for a four-bedroom apartment. While there is no hotel directly attached to the Finchatton-designed property, the residents in each of the 37 homes have access to an exclusive Four Seasons team, offering housekeeping, valet keeping, grocery shopping and a range of other services. The hotel group also acts as a property manager for the building, taking care of the homes while their owners are away.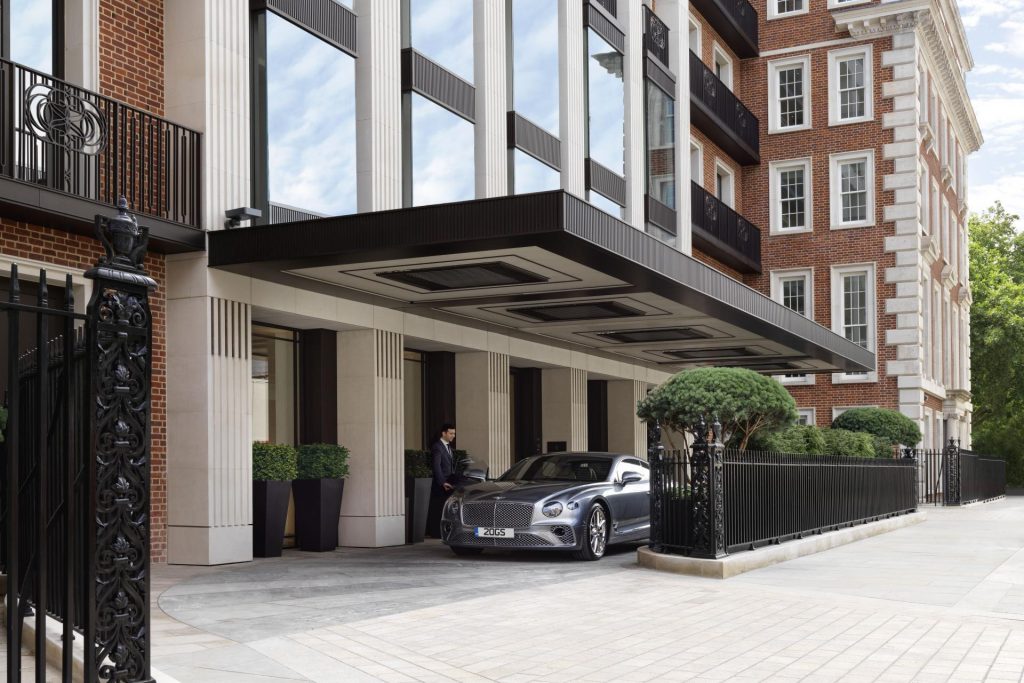 Completing this year is The Residences at Mandarin Oriental Mayfair, a Clivedale London development of 80 residences and a 50-key hotel located on Hanover Square, with apartments starting from £2.95m. Along with health and wellbeing amenities and access to the hotel's roof terrace bar and restaurant, residents will enjoy a private lounge, in-residence dining, housekeeping, valet parking and a 24-hour residential concierge. It's the second development of this kind being steered by Clivedale London, which is also the brain behind Mayfair Park Residences, the Dorchester Collection's first private homes. More subtle than the former, this development of 22 apartments and townhouses is hidden behind a Georgian façade. From the exterior, you'd never know it was linked to the neighbouring 45 Park Lane hotel, which provides access to a series of services, amenities and a health and wellbeing facility to the building's residents. Prices start from £4.25m.


Opening in 2022 opposite the Horse Guards in Whitehall, The OWO will be housed in the Grade II-listed Old War Office, the former stomping ground of Winston Churchill, David Lloyd George and Lord Kitchener. Along with 85 homes and 125 hotel suites, there will be nine restaurants, many of which will be the first of their kind in London, and a world-class spa. Residents will have privileged access to "a truly seamless, five-star hotel service that they can access 24 hours a day," says The OWO's head of marketing, Jenny Naylor, as well as a host of private amenities, including a cinema, games room and exercise studios. "The former Old War Office building has an extraordinary history and heritage, an enviable location opposite Horse Guards and incredible architecture," Naylor adds. "To own a piece of this history or to stay as a hotel guest in what used to be Churchill's old office will be a most memorable and privileged experience."


Next year will also see the completion of the Belgravia-based The Peninsula, which, along with a five-star hotel, will be home to 26 residences designed by award-winning firm Peter Marino Architects. In Mayfair's Grafton Street, meanwhile, a £500m 83-bedroom hotel under LVMH's Cheval Blanc umbrella will open with six Cheval Blanc Private Residences. Each home will have its own private pool.


Such is the allure of branded residences that, according to the Savills Branded Residences Spotlight report, they achieve a premium of 31 per cent compared to similar non-branded residences – and recent events have done little to dampen demand. Despite the hospitality industry taking a knock during the pandemic, developers, hoteliers and buyers alike are seeking safety and security in branded residences.